16Pin Type-C Female Connector: Support PD Fast Charging, Plug Life Up To 12,000 Times
Views: 382 Author: Site Editor Publish Time: 2021-07-06 Origin: Site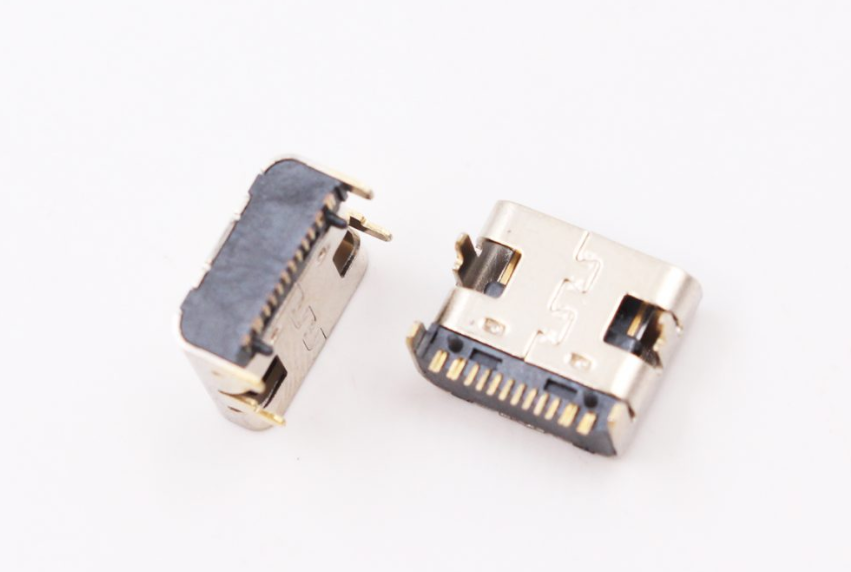 Charging is an unavoidable problem for any electronic device, and the connector is one of the most important media for energy transmission between devices. At present, the most common connectors on the market are Type-C, USB-A, Micro USB, and Lightning. Type-C is the most comprehensive type of connector with the most extensive application scenarios. It is also a type of connector between devices. A prerequisite for fast charging of USB PD.
Yitai precision usb type c 16 pin female connector: supports PD fast charging and has a plug life of 12,000 times. USB PD fast charging has become a hot topic now, and Type-C connectors also support high-speed data transmission due to their positive and negative plugs And the characteristics of supporting the maximum 20V/5A 100W power transmission, it plays an increasingly important role in the product supply chain; even industry analysts pointed out that Type-C will become the power and data transmission exchange between devices in the next decade The only interface.
This 16 pin connector female is a high-quality connector designed and produced for USB PD fast charging. The connector adopts a 16Pin pin structure, and the pins on both sides are widened to solve the need for high current. The maximum can carry 20V/5A 100W of power; the rest are data pins for USB PD protocol communication between devices.
It is worth noting that the type-C female holder produced by Yitai precision uses a stainless steel middle clip design structure, which allows the product's insertion and removal life to reach more than 12,000 times; and the production process has also undergone three moldings. Forming, and finally achieve the effect of not exposing copper at the front end of the lozenge, which completely eliminates the occurrence of short circuits.
In terms of quality control, Yitai Precision has very strict control. All Type-C connectors must go through a high-precision CCD inspection process before they are installed and shipped to control the defective rate of products within one in ten thousand.
Prior to this, Yitai Precision has successively brought two national new patent products, side riveted Type-C connector and 6Pin Type-C connector, to the USB Type-C industry. This time, this usb type c 16 pin female connector is also the same. It is also a high-quality connector product, and has been adopted by many brand customers, and the evaluation is quite good.
Yitai Precision is an enterprise that integrates R&D, production and sales of Type-C, Lightning female connectors and other types of digital connectors. Since its establishment, it has been deeply involved in the industry, focusing on the production and manufacturing of various digital product connectors. At present, a fully automated production and testing mode has been realized, with high-speed precision stamping workshops, high-speed precision injection molding workshops, fully automated assembly workshops, and complete product testing equipment and quality control systems, which can meet the requirements of precision insertion and removal, pressure resistance, impedance, and high temperature. , Salt spray, coating film thickness and a series of product testing requirements.