Precautions For The Use Of Type C Female Connector
Views: 6 Author: Site Editor Publish Time: 2020-05-28 Origin: Site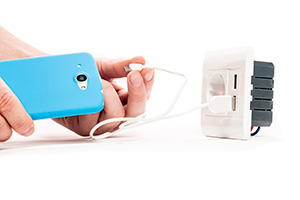 The TYPE C female connector is one of the commonly used USB sockets. Most electronic devices will use the connector that uses the USB type-c interface. The most important plug-in for the type-c connector is the type-c female connector.
(1) When using the TYPE C female connector, the actual current and voltage parameters must not be greater than their rated values to prevent the TYPE C female socket from overloading, so as to avoid accidents such as short circuit and fire of the socket.
(2) Prevent liquids such as water droplets from entering the inside of the TYPE C female connector, so as to avoid some short circuit problems during use. If the TYPE C female plug is damaged, it should be replaced in time, otherwise it is prone to short-circuit, sparks, etc., and may cause a fire inside the female socket.
(3) Environmental requirements for installing TYPE C female connector sockets. For some kitchens and bathrooms and toilets where water vapor is heavy, a protective box should be installed on the TYPE C female sockets, otherwise it will easily cause a short circuit inside the socket and burn the socket Case.
(4) Before and after using the TYPE C female connector, pay attention to the strength when pulling it out. Don't pull it too tight, otherwise it will easily cause the plug and the TYPE C female seat to contact loose.