High-Quality Type C Connector Manufacturer
Views: 38 Author: Site Editor Publish Time: 2021-05-19 Origin: Site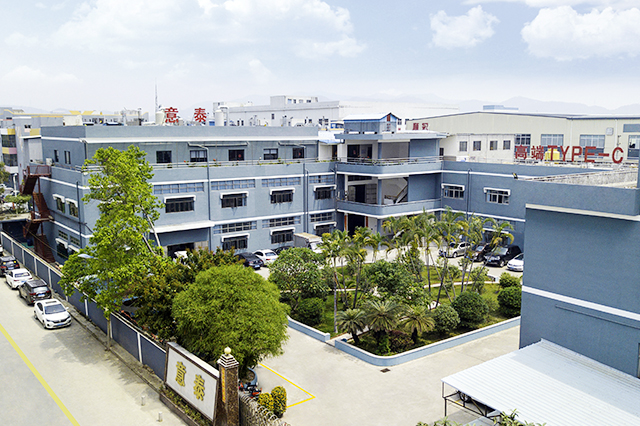 Yitai has been committed to the research and development of high-end TYPE-C connectors since its inception. So far, it has launched more than 100 types of TYPE-C connectors and has led the market. trend. The type c receptacle connectors, waterproof TYPE-C female connectors, and type c plug connectors developed and produced by Yitai have been loved by the majority of customers and have provided help for increasingly miniaturized electronic equipment.
Regarding quality, every connector manufacturer pays special attention. High-quality connectors can make the product life longer and more stable. Yitai manufactures high-quality TYPE-C connectors. The process flow generally goes through the following stages:
1. R&D: R&D and design talents with more than 15 years of industry experience have the ability to independently develop and customize new products.
2. Material selection: Use high-quality copper material, with high copper content, high hardness, fewer impurities, not easy to deform, smoother current signal transmission, and lower signal loss rate. The plastic body selects high-quality plastic materials such as PA9T and LCP according to the product characteristics to ensure the product's high mechanical strength, fatigue resistance, high-temperature resistance, and corrosion resistance.
3. Electroplating: The qualified electroplating manufacturer recognized by Huawei is selected to ensure the advantage of 100,000 hours of trouble-free electroplating products.
4. Stamping: Introduce Taiwan vibration force, Mingxue high-speed precision punching machine, and stable production of molds with an accuracy of 0.002mm.
5. Injection molding: select top high-speed injection molding machines, mass production to ensure stable quality and productivity.
6. Assembly: The fully automatic assembly machine combines parts, which is more stable and efficient than manual work.
7. Testing: Use advanced testing equipment and the professionalism of inspectors to strictly control the products, so that the batch yield is >99.8%.
1) Plug and pull durability test, a total of 10,000 plugs and pulls at a frequency of 10 times per minute, there is no obvious damage to the USB, the plugging force is within the range of the association's requirements, and the electrical performance is normal.
2) USB TYPE-C seat high temperature and humidity resistance test, put the product in the temperature and humidity test box, after the test, test the electrical characteristics of the product, and the impedance is within the required range.
3) Tongue strength test. Use a vise or a vise to clamp the product so that the product tongue is perpendicular to the indenter, and the indenter bears about 0.5mm from the tongue head. Start the test machine to test the maximum force of tongue destruction.
4) Salt spray and sweat resistance test. Put the hardware into a special solution device for testing. It is necessary to ensure that there is no obvious corrosion after 24 hours.
5) Waterproof test: The connector is placed in a water depth of 1m, soaked for 30 minutes without water leakage.
As a professional Type C connector manufacturer, Yitai pays attention to every process in the production and does not miss every detail in order to make high-quality products. Only quality can highlight its advantages in the industry and go longer and further.