Test Points Of USB C Connector
Views: 40 Author: Site Editor Publish Time: 2021-11-24 Origin: Site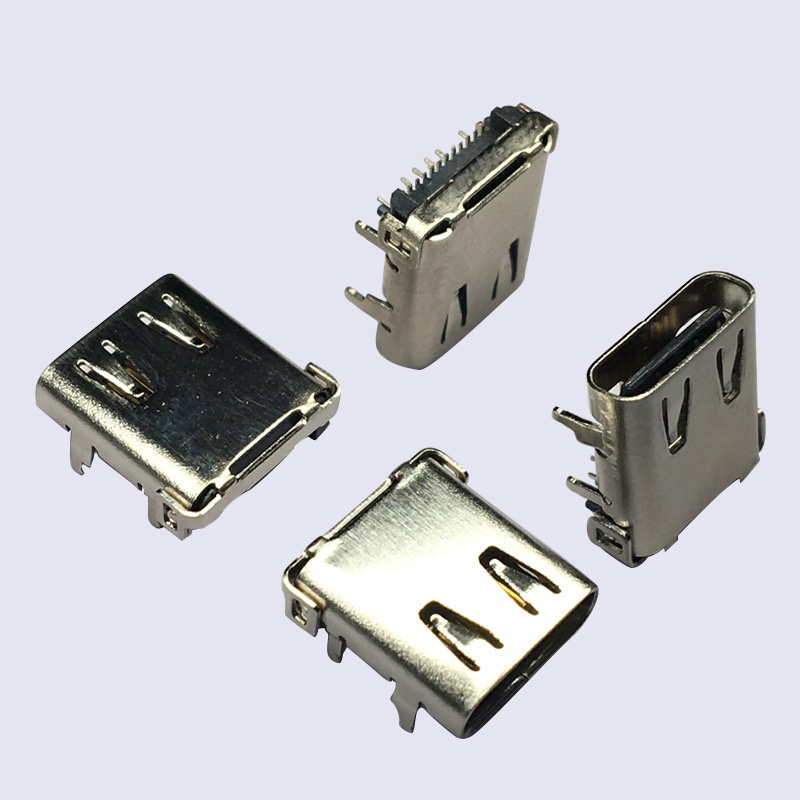 The commonly used connector for electronic products is the usb c connector, and during the manufacturing or use of the usb type c connector, the plug that contacts the terminal is affected by various factors, such as the pulling during welding during the manufacturing process, and the thermal deformation of the SMT process. Wait. In addition, the plugging and vibration of the USB interface product during use will produce a variety of different force values, which will cause the contact end to deviate from the working position and cause the product's connection function to fail.
Test points of usb type c connector:
1. The target is the entire USB interface product, especially for the test of the plug-in point, which is the focus of the test.
2. The test axis is the normal use direction of USB interface products, such as: forward and reverse terminal assembly, etc.
3. Unless a special USB interface product requires instructions, the speed is usually 25.4mm/minute.
4. During the destructive test, the specification usually stipulates that the small value must be (4.9NMin.).
The retention force of the terminal in the usb type c connector is to ensure that the terminal is fixed inside the plastic. The terminal assembled inside the plastic is processed and manufactured, such as welding or product handling, during the SMT process and use, such as male and female The mating process, etc.
The usb c connector is subjected to external forces during the processing process, so sufficient tension must be maintained between the terminal and the plastic, otherwise the terminal will be affected by external factors and the PIN will be withdrawn, which will cause the connection to be interrupted or the connection function cannot work normally.
One of the key components of the USB c connector shell is the spine that separates the metal terminals for power and data transmission. As mentioned above, the thickness of these spine bones generally does not exceed 0.12mm, which places extremely high requirements on the processing performance of plastic materials. Both PA46 and PA4T provide high flow rate and high wire strength. This ensures good handling, which is necessary to meet very high productivity requirements, and it also provides USB interface designers with flexibility in component structure and tool design. On the other hand, the required high pin pull-out strength (the force required to pull out the metal contact from the housing) is guaranteed.