USB Type-C Connector Pin Configuration and Power Level
Views: 52 Author: Site Editor Publish Time: 2021-12-31 Origin: Site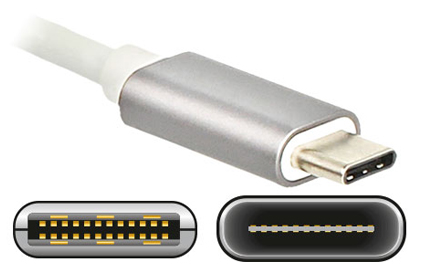 The USB Type-C connector supports USB2.0 and USB3.1. The standard requires USB3.1 to support USB2.0 and is recommended for use in new designs. However, the connector can only be used in USB2.0.

The USB Type-C 24-pin connector is non-polarized and supports positive and reverse plugs, which can be easily connected without plugging.
Pay attention to the plug configuration of the USB Type-C connector socket. The connector is equipped with four grounding plugs (GND). This is beneficial to enhance the anti-noise ability, and can be easily connected to the metal ground connector shell. The center part is two pairs of standard USB2.0 bidirectional data pins D+ and D-, which are necessary for all USB-C data transmission applications. With independent high-speed data transmission and receiving channels, the receiving pins RX1+.RX1.RX2+ and RX2- are relative to USB3.1. USB3.1 also sends the data path of TX1+ and TX1-TX2+ and TX2-.
Based on this background, the USB Type-C connector standard can transmit current up to 3.0A and power up to 15W. The USB power transmission standard V2.0 goes one step further. It stipulates that a USB Type-C connector that supports USB3.1 can provide up to 100W of power (20V, 5A). This power is output through four VBUS pins.